Car Trailer | Max. 2500kg ATM | 4.3m x 1.8m (14.3′ x 6.1′)
2.5-tonne car trailer plans feature 19 pages of high-quality, fully dimensioned PDF CAD drawings. Each drawing set includes itemised part lists and detailed cutting lists, which can assist in ordering components and materials.
If you're not familiar with fabrication plans or blueprints, we've created a number of tips and guides on how to understand trailer plans, including descriptions and information on symbols and abbreviations and, how to follow them accurately and confidently. This means that navigating your trailer plans will be a breeze – regardless of your experience or skill level.
With FabPlans Car Trailer plans, each plate and sheet metal part is conveniently included as a DXF file, enabling you to CNC profile cut these parts.
View these plans on your smartphone, tablet, or computer/laptop for workshop convenience. You can also easily print them to A4 or A3 size.
Before purchasing it is recommended that you contact your local vehicle registering office to ensure you will be able to register your trailer. Great care has been taken to engineer these plans to comply with all road and safety standards, ensuring you can simply and easily get your car trailer registered.
Specifications
Tray size:
4350mm x 1850mm, usable space
14.3′ x 6.1′ (feet)
Tray height:
Approx. 550mm, from ground level
1.8′ (feet)
Coupling height:
Approx. 450mm, from ground level
1.5′ (feet)
Overall size (including coupling):
Approx. 6000mm x 2400mm
19.7′ x 7.9′ (feet)
Tare weight:
Approx. 400kg
882lbs
Max. ATM:
2500kg
5512lbs
GTM:
2200kg
4850lbs
Load capacity:
Approx. 2100kg
4630lbs
Suspension:
Tandem leaf springs with brakes
File sizes:
PDF | 4 MB (.pdf)
DXF | 683 KB (.zip)
* Measurements are approximate as they depend on the choice of running gear and components.
Skill Level
All our plans are designed to be easy-to-follow allowing just about anyone to tackle their own build. That being said, not all fabrication tasks are equal. Some will require you to use tools that the home workshop may not have.
Fabrication skill level: Intermediate.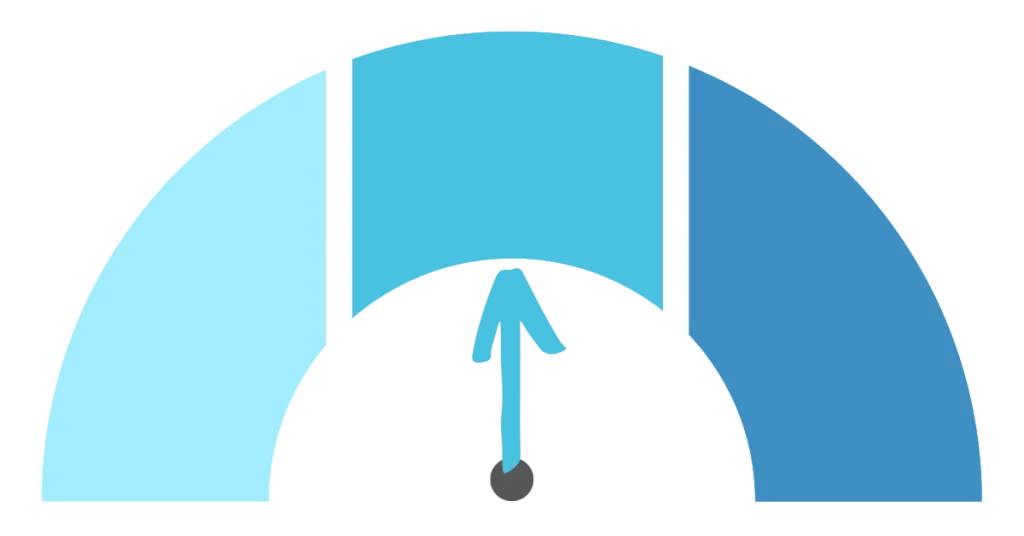 ESTIMATED BUILD TIME:
2 weeks
Detailed Drawings
This plan set comes with 19 pages of detailed drawings to help guide you through your build.
The plans are broken down into three assemblies:
Main Assembly
Main Chassis Assembly
Ramp Assembly
Included are part lists which help you identify what is required for each section of the build.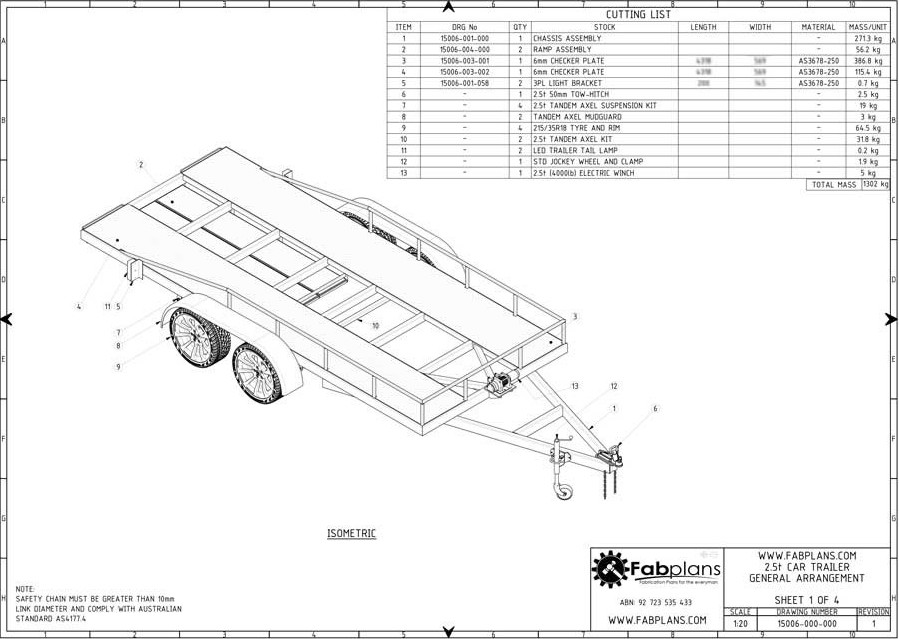 JOIN OUR PRIVATE FACEBOOK GROUP
Once you have purchased a set of plans, you are invited to join our Private Facebook Group. Here you can share your build and get help from other fabricators who have done it all before! We want you to have the support you need to not just start, but to finish your trailer or ute tray build.